86% of anti-Muslim hate on Twitter comes from the
US, the UK, and India
This month is Islamophobia Awareness Month #IAM22
The theme for this year is #TacklingDenial and we are #10YearsOn since this campaign started!! 🗣
What is Islamophobia?
Islamophobia, as defined by the All-Party Parliamentary Group (APPG) on Islamophobia is "rooted in racism and is a type of racism that targets expressions of Muslimness or perceived Muslimness."
The RAW manifesto for an #AntiRacistWales encourages the adoption of this definition to improve Wales' legal response to hate crime.
Islamophobia takes many forms, but unfortunately a lot of people think it is only two things – verbal or physical attacks, maybe vandalism or something similar.
In reality, it is far more than this. It is structural Islamophobia, it is stereotypes, marginalisation, discrimination and exclusion. It manifests in ways you may not even realise.
Digital Hate
86% of anti-Muslim hate on Twitter comes from the US, the UK, and India
A new report published in August 2022, Islamophobia in the Digital Age, investigated digital Islamophobia across the world.
Despite the severity of rising Islamophobia, there has been relatively little research into its prevalence. This report harnessed new technological techniques to auto-generate hateful content and investigate its causes.

Key Findings:
● There were at least 3,759,180 Islamophobic posts made on Twitter between 28 August 2019 and 27 August 2021.
● After close to a year, 85% of hateful tweets were still online.
● Nearly 86% of geolocated anti-Muslim posts originated in just three places: India, the US and the UK.
● Spikes in hate strongly correlated with newsworthy events related to Islam, particularly protests, terrorist attacks and eruptions of conflict in the Muslim world.
Sample of Islamophobic Tweets collected:
"These Islamists breed children
as either cannon fodder, or food
for paedophiles! They Do Not
value children or females! Adult
males have no ethics, morals,
compassion, honour of love! They are inferior! #ReformNeeded #CrushGlobalism #DissolveUN ExitEU #DefendDemocracy"

Islamophobia in the digital age: a study of anti-Muslim tweets
10 AUG 2022
Umar Butler
"Muslim people can't be classified as human beings, they not more than animals, even animals are better, because they always separate between terrorism and their religion,
However they are both two sided similar coin."

Islamophobia in the digital age: a study of anti-Muslim tweets
10 AUG 2022
Umar Butler
The US
Islamophobia has been a long problem in the US, but instances were exacerbated by the "racist, conspiratorial and inflammatory rhetoric employed by Donald Trump".
The UK
As for the UK, the prevalence of anti-Muslim tweets is due to a multitude of factors, including the reach of Trump's hatred, the country's longstanding issues with anti-migrant sentiment and, most importantly, the casual racism of former PM Boris Johnson, who once said of women who wear the niqab, "It is absolutely ridiculous that people should choose to go around looking like letter boxes".
India
The report states that the "rampancy of Islamophobia" in India is due to the fact that the BJP (Bharatiya Janata Party) holds power and has anti-Muslim sentiment. Ranjeet Bahadur Srivastava (BJP leader) said that "The party will bring machines from China to shave 10–12 thousand Muslims and later force them to adopt Hindu religion". There have been countless examples of anti-Muslim hatred and policies that have fanned the flames of hate in India to the extent that 55.12% of Islamophobic Twitter content comes from India.
The report wrote, "We conclude from this that Twitter is drastically failing at removing anti-Muslim content". "This is unsurprising given that they do not automatically screen posts for hate, but rather only act once a report has been filed".
"In practice, however, even when Islamophobia is brought to their attention, a mere 3 percent of flagged tweets end up being removed."
To combat this hatred the researchers conclude from their findings that radical changes are necessary to both Twitter's moderation policies and online safety laws, without which it is all the more likely that the problem of digital Islamophobia will grow to a point of intractability.
---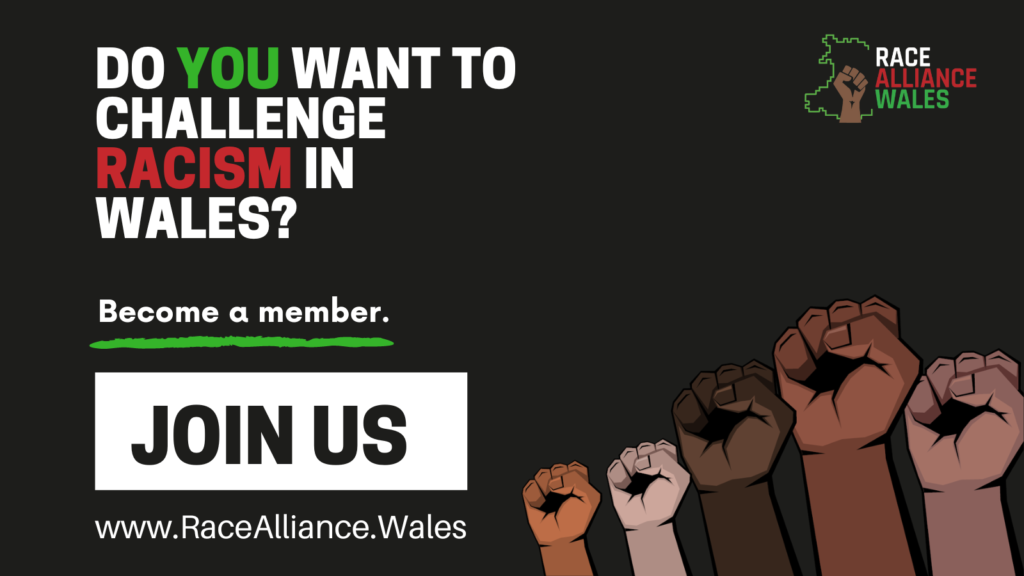 "Race Alliance Wales isn't just a talking shop. We are all about action."
Race Alliance Wales (RAW) is a member-led initiative which aims to act as a collaborative and self-directed platform for individuals and organisations interested in achieving race equality in Wales.
3 reasons to join RAW:
Invitations to bi-monthly General Meetings – where we will take action on the latest campaigns.
RAW Round-up emails on the latest news, campaigns, petitions, jobs, training and more!
We want your ideas! This could be writing a joint position paper, open letter or online campaign.