From Rhetoric to Reality
our Manifesto for an
Anti-Racist Wales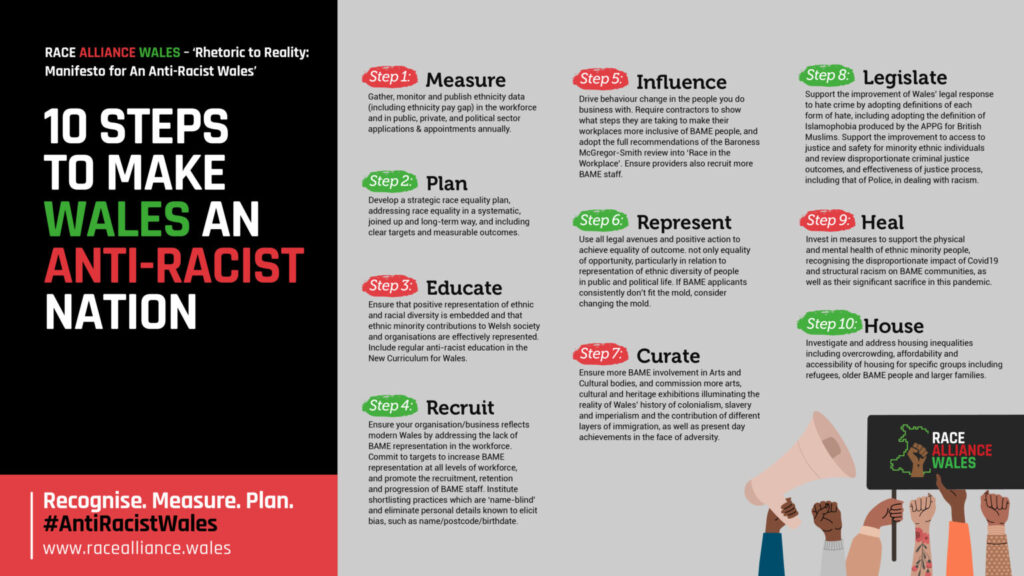 Both the Covid19 pandemic and the Black Lives Matter movement have highlighted the entrenched inequalities between people from different ethnic backgrounds, across the world and also here in Wales.

The Manifesto for an Anti-Racist Wales sets out a road map for achieving race equality in key areas spanning hate crime, racism in education, employment, lack of representation, and barriers to healthcare and housing.
" We are presenting this Manifesto in the hope that in influences the political parties in Wales to commit to specific concrete steps in their own campaigns for election in the forthcoming Welsh elections. We can no longer be satisfied with warm words and publications. What we need now is action and commitment to action by our political and public leaders, so that BAME people are no longer second-class citizens in Wales, but are equal and valued members of our society"

Abyd Quinn Aziz, RAW Steering Group
TAKE ACTION TODAY
Write to your Member of Senedd asking them to endorse a manifesto for an anti-racist Wales.
Manifesto Endorsements
We have collected 75 signatories to date from organisations and individuals across Wales.
Here are a few reasons why you should endorse the manifesto!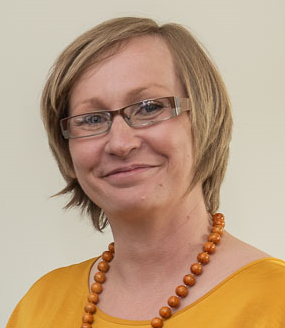 "I fully endorse the Race Alliance Wales manifesto.
It is indeed time to move from rhetoric to reality and turn our words into action. This manifesto presents an ambitious vision for how to achieve true race equality in Wales".

Alicja Zalesinska
Director
Tai Pawb

Race Alliance Wales Member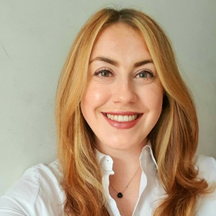 "I endorse the manifesto for a safer, fairer and more diverse Wales".













Jessica Rees
Race Alliance Wales Member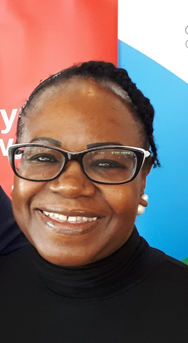 "I am proud to be a Race Alliance Wales member and fully endorse the Manifesto for an anti-racist Wales".











Humie Webbe
Race Alliance Wales Member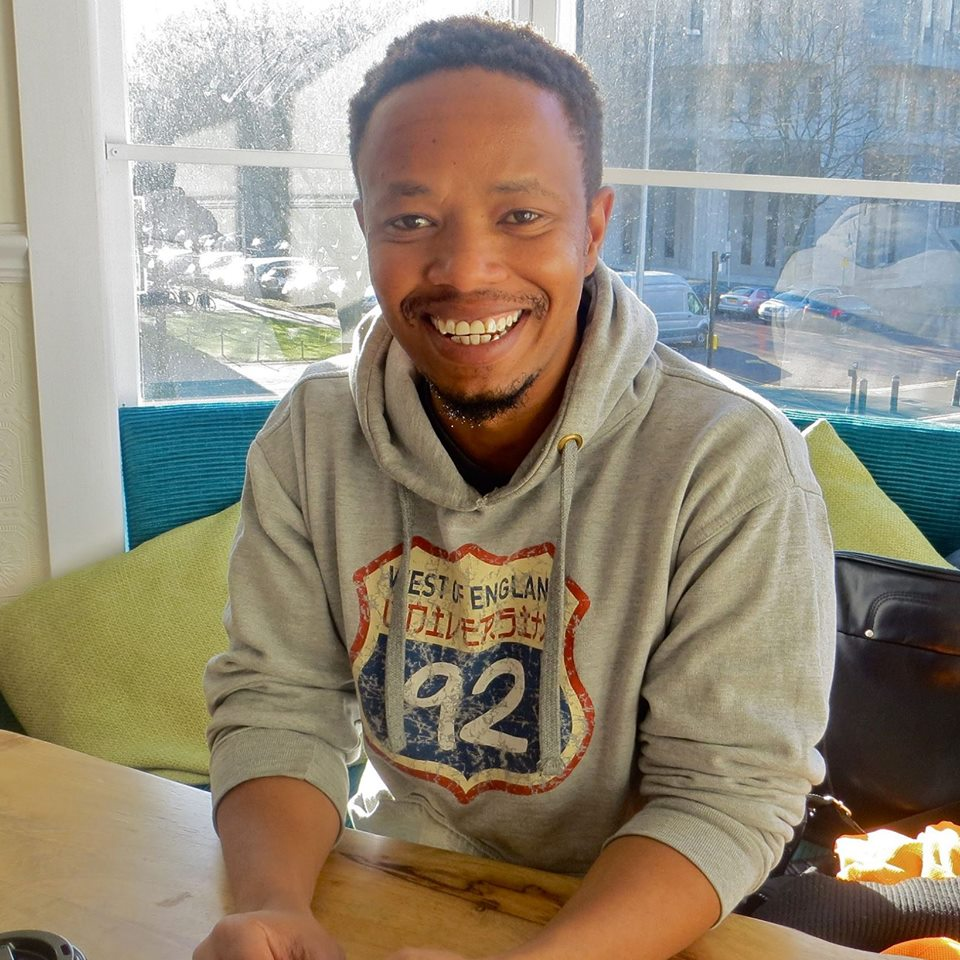 "I endorse this manifesto which lays the foundation for creating an equitable Wales for racialised communities and now we need to finish the rest of the house".

Fadhili Maghiya
Director of Sub-Sahara Advisory Panel
Race Alliance Wales Member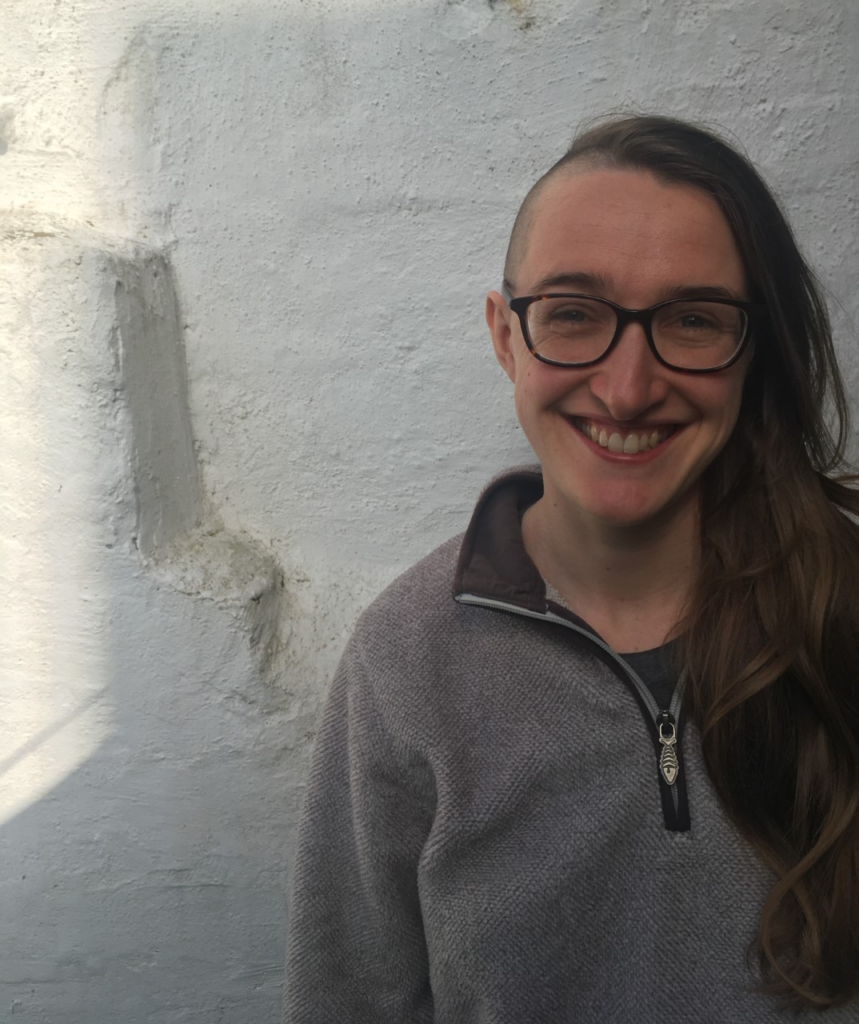 "I endorse this manifesto for an anti-racist Wales, which sets out the way for all of us to make positive change".






Eleanor
Race Alliance Wales Supporter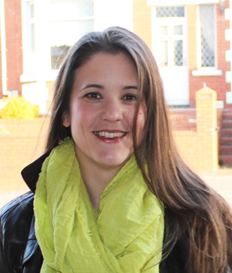 "I endorse the manifesto for an anti-racist Wales because it is vital that all our public servants understand and commit to the ongoing need for anti-racist work".


Jenny
Race Alliance Wales Supporter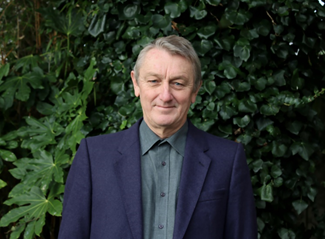 "I endorse the manifesto for an anti-racist Wales. The manifesto shows the need for real and urgent action to tackle the systemic inequalities within our society to create a truly anti-racist Wales where all are equal. There can be no Climate Justice without Racial Justice".

Anthony Slaughter
Green Party Leader
Race Alliance Wales Supporter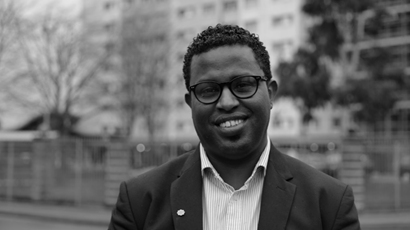 "I fully endorse the manifesto
for an anti-racist in Wales".











Nasir Adam
Race Alliance Wales Member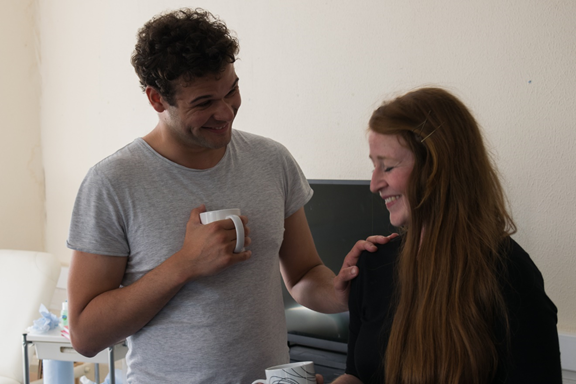 "I endorse the manifesto for an anti-racist Wales, I believe that no one should face discrimination".











Rachel & Yannick
Race Alliance Wales Supporters
Supporting organisations