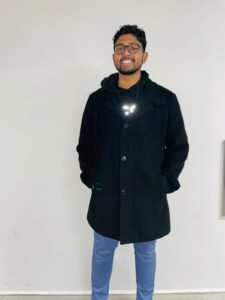 Nirushan Sudarsan
Nirushan is a Cardiff University Law and Politics student. Passionate about social action and having a range of experience with different organisations and volunteering. He was a Peer Researcher with RAW conducting research into the topic of Racism within the Welsh Education system , he was able to further understand the issues affecting BAME young people in Wales. With experience in working on campaigns around Employment and Education as a Leader within Citizens Cymru Wales which focused on tackling inequality , poverty wages and discrimination in the communities of Cardiff. Nirushan sits on various boards and forums including as a trustee for WCIA , trustee with Youth Cymru and being part of the National BAME Youth Forum , Grange Pavilion Youth Forum, Peace First Youth Advisory Board and being part of TEAM Panel at National Theatre Wales. Looking to make a difference wherever possible and to create a more equal Wales. He also has a podcast called ''Let's Talk Ethnic" looking at diaspora issues in Wales.
https://anchor.fm/lets-talk-ethnic - link to podcast
I'm really pleased to be part of the RAW Steering Group as I've been part of the beginning when RAW was formed and I have been able to see the group grow and expand into a space and platform where the group can effectively drive forward change for BAME communities and act as a supportive space for BAME individuals to make Wales a more equal place."
Nirushan is originally from Sri Lanka, moving to Cardiff at the age of 8 with his mother and 2 older siblings making Cardiff and Wales their home. He enjoys volunteering, films, reading , sports and anime.